All the orders won't be dispatched during the Chinese New Year holiday from 10/02/2018 to 24/02/2018 but will be confirmed,all the brands won't have enough stock after the Chinese New Year holidy,we will keep stock for all the orders and ship them on 25/02/2018.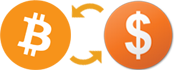 Bitcoin Trade
--Bitcoin is the future,Buy or Sell Bitcoins.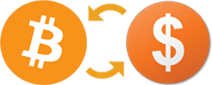 Bitcoin Trade
BTC/USD:
Buy Bitcoins from us or Sell Bitcoins to us,please Live Chat with us or email us to get the current prices of Bitcoin and our information for the bank transfer or Western Union,you can also deposit your Bitcoin or your US dollars on your account on our website,and you can buy or sell Bitcoins when the prices are proper in the future.